Recent News

And there we are! Welcoming you to Umbria, and waving you goodbye! With our whole group, twelve companies, we are now visible on various locations throughout the Umbria International Airport.
Read More
``A few years ago we were looking for a family home in Umbria. The prerequisites were: a characteristic Italian home, preferably ancient, a wide open view, an olive groove and, seen the size of our family, the possibility to create 5 bedrooms with 5 en-suite bathrooms.
Through an English website we contacted Andrea Brunetti, geometra in Ospedalicchio. It turned out to be the right choice. The house, or rather the approximately 500 year old ruin, which we bought in Gualdo Cattaneo has been partly renovated and partly reconstructed by a group of skilled workers under the expert guidance of Andrea. The renovation job was quite complicated and especially his adding of various original details was something we would never have thought of ourselves.
An important element during our cooperation was that all deadlines were met and the work was carried out within budget.
We have Andrea found a reliable partner who has advised us more than once also after the completion of the project.``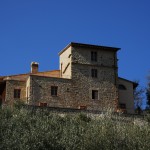 Cees Polman, Holland
``Andrea Brunetti is a visionary who can look at an abandoned house, imagine the possibilities, and make them real. With unerring insight, a deep respect for tradition and an uncompromising work ethic, he turned our ruin into a stunning villa with exquisite workmanship and amazing details. His vision and suggestions made this not just a beautiful house but a showpiece. We are delighted that we were lucky enough to work with Andrea on our project and wholeheartedly endorse him.``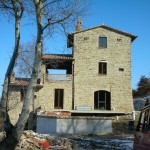 Tanya, California, USA
Revolution Slider Error: Slider with alias Home1Extended not found.